Hello bloggers! i know its been DAYS since ive blogged! ive been really busy with alot of things thats been going on! lol btw i am so freaken nervous about this weekend! we'll see how it goes, and promise pictures will be up =) If you guys dont know what im talking about, its about my hmong wedding this weekend =) Since its not an american wedding, im wearing hmong clothes of course and a simple white dress just to look nice. I was going to take a picture of the dress but i dropped it off for dry clean and im gonna go pick it up tomorrow so i'll post up a picture when i get the dress along with accessories.
I ordered a couple of things from elf like a couple of weeks ago and it finally came in the other day but i just didnt have time to post them up. I also bought a cute leather jacket from burlington.
E.L.F --eyeslipsface.com :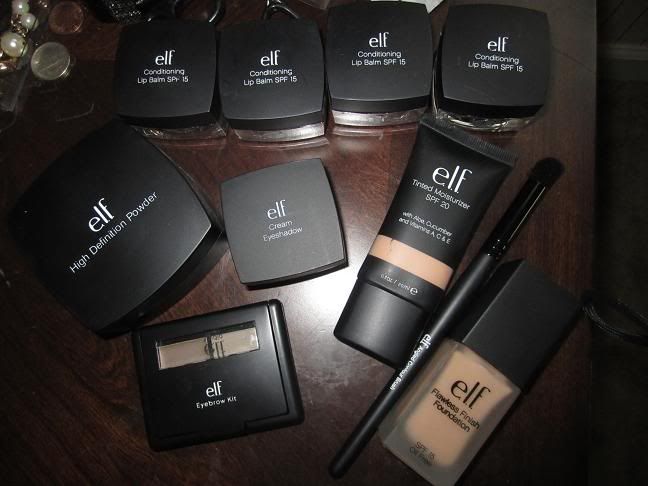 Lip Balms: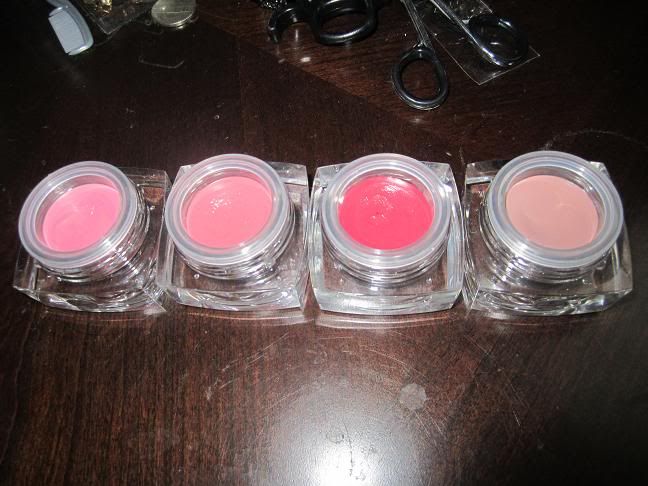 Omg they are really really pigmented! I love these lip balms! They go on smooth and you really only need a little for your lips because they are super pigmented and they'll look like you applied on lipsticks! love them! I think they are priced at three dollars.
From left to right: Peaceful pink, mellow melon, romantic rouge, nice and natural.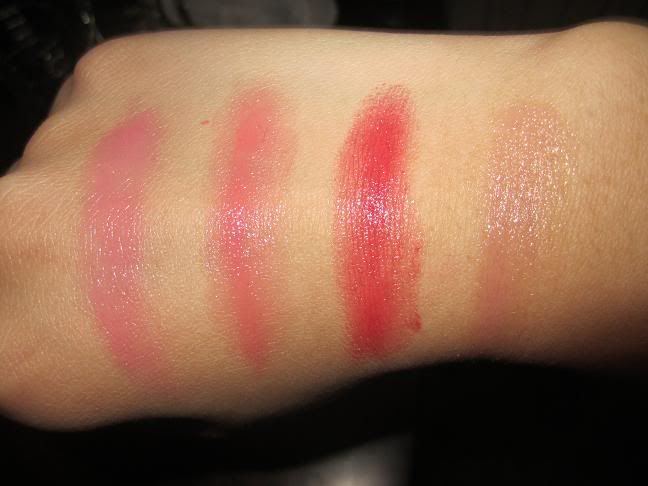 HD powder :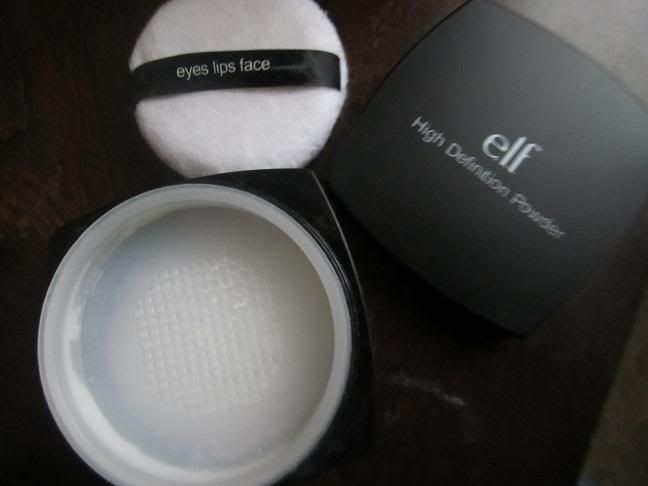 elf high definition powder. I havent used this yet so i really dont know what to say about this product but it has no color and its really smooth. It retails for around six dollars..
Eye cream: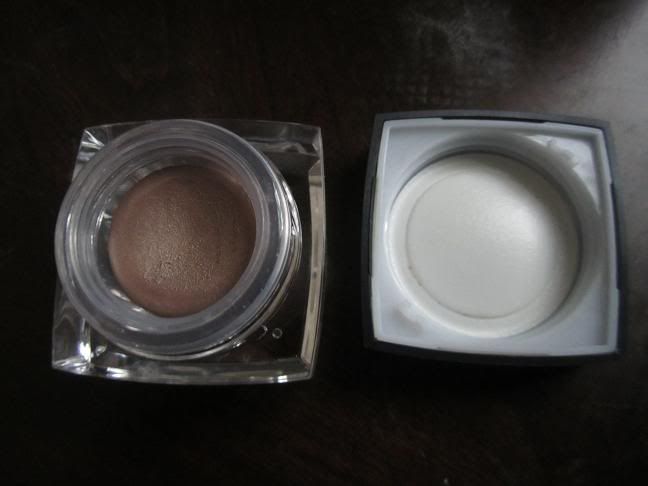 retails for three dollars..the only sucky thing about there products are that the names are only on the box not on the product so i threw the box away. This product is okay, havent used it yet.
Tinted moisturizer and foundation:
beige and buff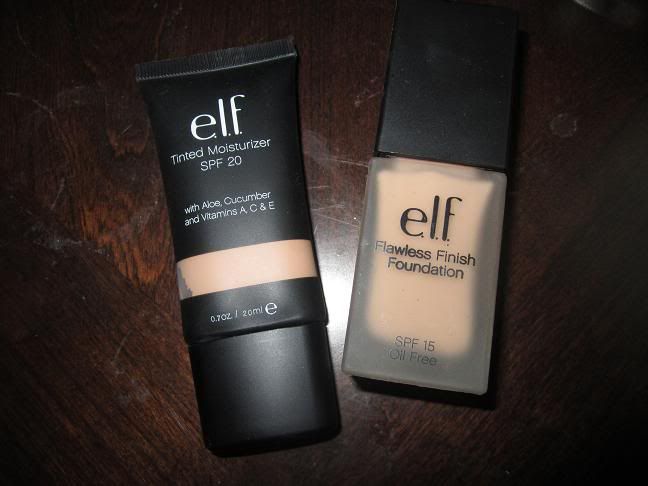 First of all, the tinted moisterizer didnt come with alot of products! when i first recieved it, you couldnt even see the product until you shake it, which means you dont get alot of product at all..i'll probably never buy this product again. As for the foundation, it does glide on smoothly and it gives a medium coverage, the only thing about it is that its a little too dark for me so i might have to use it during the summer. I think both products are priced at 6 bucks!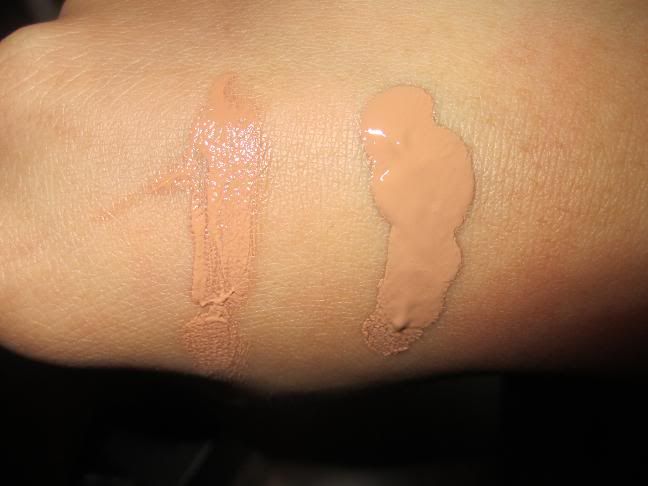 Eybrow kit: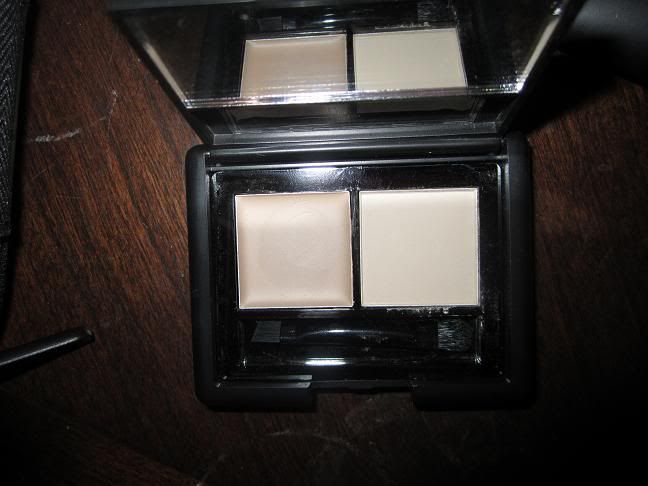 priced at three dollars. i think this one is in ash i believe. Its one of there newest eyebrow kit. I havent used this yet but hopefully it'll work out.
Jacket:
I love this jacket! esp. the inside bc its animal print! i love animal prints! i think its super sexy having an item on that is animal printed with any outfit. its fake leather of course and its kind of like a cropped jacket! love it! i got it for a good price too. $29.99 =]
Btw, it snowed everywhere else down south but where i live. I was so dissapointed when i heard about other places had snow and we didnt = ( i wanted to take pictures in the snow and make an igloo =)
Went to the mall the whole day today, didnt get much but a few jewelry pieces. I'll show it in the next blog. Okay thats all for todays blog, i wont be able to blog for a few days after today. My next blog will be sometime next bc i'll be very busy this weekend and plus i have to babysit tomorrow. goodnight! muahz.
xoxo,
Jess.