My husband and i went dresser shopping yesterday and we found an inexpensive black six drawer dresser from target. I was in need of a dresser bc my closet was jammed with so many things! i was also looking for a smaller dresser so i can store my makeup in it. So we looked everywhere yesterday for a little drawer for my makeup but we couldnt well actually i couldnt find or make up my mind on the ones my husband picked out lol i decided to look online instead so when we got home, my husband put the dresser together and i thought about using one drawer for my makeup and see how it'll look like..well it turn out nice and i loved it!
I dont have alot of makeup so this drawer fits all of them lol oh yeah you can see the redbox dvd rentals!
My coastalscents makeup palettes wouldnt fit so they are put elsewhere lol btw i organized my makeup in these plastic containers that i bought from target for $4.99 a piece. I love them and it keeps me organized. they fit perfectly well into the drawer too.
closer pictures of the container.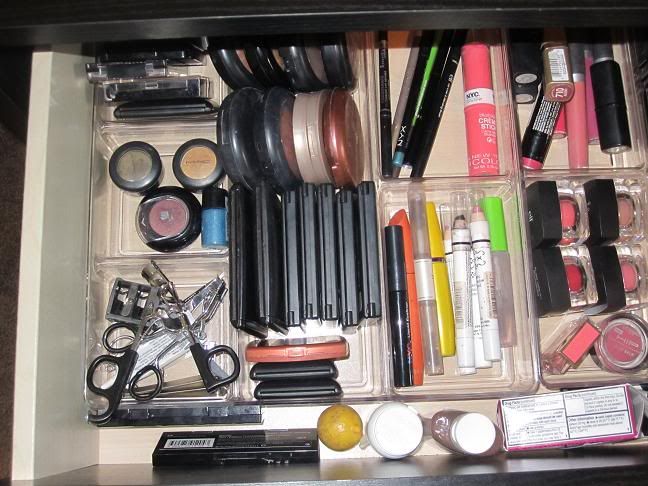 =]
xoxo,
Jess.